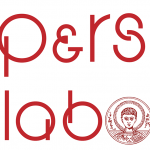 Aristotle University of Thessaloniki, Greece - PersLab
The Photogrammetry and Remote Sensing Laboratory (PersLab) of School of Rural & Surveying Engineering of the Aristotle University of Thessaloniki, Greece is widely known for its research activities in the fields of photogrammetry, remote sensing, computer vision, databases, 3D modeling and laser scanners in the fields of cultural heritage and archeology.
In the last 10 years has participated in more than 80 research programs in the above research areas, with a total height funding of around € 6 million.
More than 70 publications by its members have been presented at national and international conferences and journals at the last 5 years, giving an indicator of their good quality of their research activities.
Laboratory equipment: 10 stations cameras, specialized software, Laser scanners and special scanners, UAV, MMS, GNNS receivers, NAS.